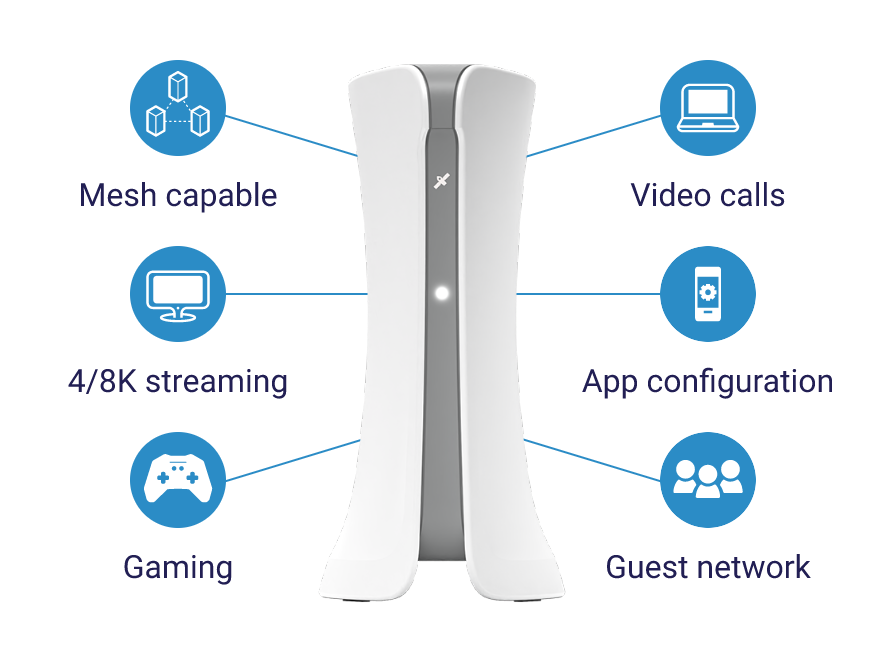 HomePass is a comprehensive Smart Home Services suite controlled by the Plume mobile app.
The robust list of services is always growing–providing subscribers with complete network personalization at their fingertips.

ADAPT®
The Adapt service contains the first and only self-optimizing whole-home WiFi technology. Adapt creates flawless connectivity across device types, rooms, and complex environments using advanced machine learning for the best connection every day. The cloud-coordinated system harmonizes legacy deployments via Plume SuperPods®.


GUARD®
Guard keeps connected homes safe using advanced security features that get smarter
over time. Offer online protection from malicious content, a real-time threat database, IoT anomaly detection plus device quarantine, and intrusion detection and outside threat blocking.
CONTROL®
Control provides consumers the ability to personalize and manage access to their network: Parental control tools to set healthy boundaries for access and usage, guest manager for access permissions and passwords, and content manager to filter and block unwanted websites and ads for parents and more.
SENSE®
Sense provides for total home awareness, creating peace of mind. WiFi motion detection turn devices into sensors to detect expected and unexpected movement and provide peace-of- mind in areas cameras can't go. No need to remember to enable the system, the system turns on and off automatically through the GPS of users' primary devices. Customers can also see movement patterns over time within the HomePass app.
If you already have Lake Region Fiber and want to add our new advanced Whole Home Mesh Multiple Router system: