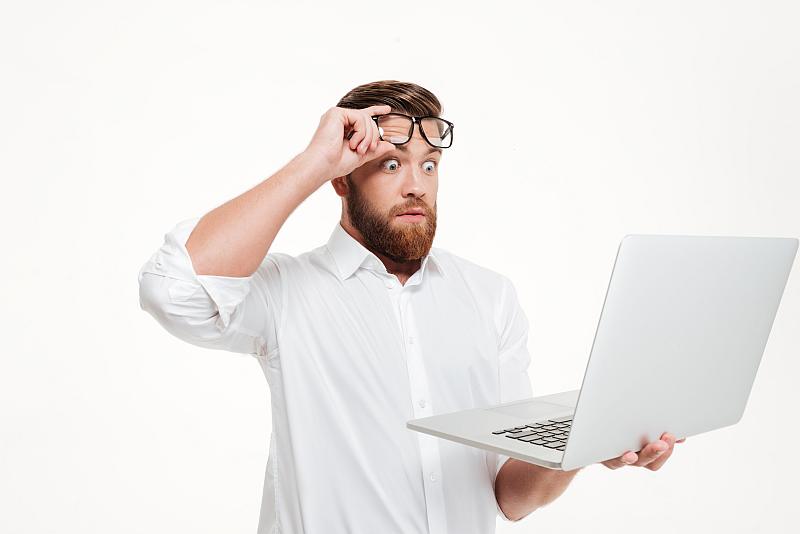 Blazing-fast Internet. (for real)
We offer the best speeds at the best price—plus, we are building a fiber-to-the-home network built for future internet needs.
Looking for the best speed for streaming, gaming, and shopping online? Or, maybe you are considering a future working from home? With speeds up to 1 GIG (1,000 Mbps) we've got the best fiber internet for all of that and much more! Unlike traditional ISPs, all of our packages are symmetrical because of our fiber technology. No more of that 19 Mbps download and 3 Mbps upload nonsense. Symmetrical internet speed means you get the same fast speeds uploading and downloading; no more waiting for your files to send or photos to upload.
Calculate the Speed You Need
Take a quiz to determine the best plan for your needs.
How many people use your home's internet connection on a daily basis?
How many of you work from home or attend virtual classes?
How many internet-connected devices are used in your home? Count up the total number of devices:
Desktop computers
Laptops
Tablets
Smartphones
Streaming devices
Smart TVs
Gaming systems
Smart speakers (home assistants)
Home security/surveillance devices
Health monitoring devices
Smart home appliances
Smartwatches
What video quality do you use for streaming TV and movies?
How active is your household with online gaming?
Recommended Plan
Basic
100 MBPS / 100 MBPS
download / upload
Recommended Plan
Ultra
500 MBPS / 500 MBPS
download / upload
Recommended Plan
Gigabit
1000 MBPS / 1000 MBPS
download / upload
---
Basic
$58.94
per month 100 Mbps Download




100 Mbps Upload




Unlimited Data



Ultra
$108.94
per month 500 Mbps Download




500 Mbps Upload




Unlimited Data



Gigabit
$118.94
per month 1000 Mbps Download




1000 Mbps Upload




Unlimited Data



| | |
| --- | --- |
| Equipment Maintenance Fee (included in the price listed) | $8.99 per month |
| Wi-Fi router fee (Optional - if LRTC is providing your Wi-Fi Service) | $10.00 per month |
Already have one of our competitors' internet packages?
Considering making a switch! Run a quick speed test to see if you are getting what you pay for.
Enter your address below to get started:
Internet Basics FAQ
What kind of equipment (router or modem) is needed?
As a Lake Region Fiber customer, you will be supplied with a fiber ONU (Optical Network Unit). We will run a new fiber wire into your home to connect this equipment. ONU Spec Sheet & Smart/RG
Lake Region provided Wi-Fi router?
You have two options for broadcasting your wifi signal inside your home. Lake Region can provide the wifi router for a $10/mo fee. When added to internet service, the "Managed Wireless Router Service Plan" lets us do all the work in getting your wireless network set up. Lake Region provides the router, no figuring out what model to buy or how to set it up. We'll configure it all, as well as software updates, and set up the security to keep intruders out. We will also help troubleshoot connecting devices if needed.
Can I use my own equipment with Lake Region internet service?
Lake Region can connect with customer-owned routers. However, we cannot offer additional technical support or guarantee the quality of the service from your customer-owned router.
Customer provided Wi-Fi router?
This will save your $10 a month. However, you are responsible for having an updated router on the day of your installation. Our technician will help set your Wi-Fi router up during the home installation. However, any issues beyond our provided equipment are between you and the manufacturer. We can not access your equipment and help troubleshoot if you provide the router.
What kind of WiFi router should I purchase, If I want to provide my own?
We recommend a Dual-Band, 802.11ac capable wireless router. You can purchase these on Amazon, Best Buy, and Wal-Mart. For larger homes or businesses, we encourage you to purchase a Wifi mesh router system.
Where will the ONU/router be placed?
We will likely place the WiFi router next to your primary TV—it should be centrally located in your home. Our technicians will work with you to identify the ideal placement. Also, for optimal WiFi signal, it should not be placed in a closed entertainment center. The router is designed to be upright with adequate ventilation.
Can I move my router?
Once our technicians have placed your router, we recommend you do not move it. Please contact us at 918-772-2526 if you need to move your router to a different room. A technician visit fee will apply.
Is there a data cap on Lake Region fiber internet?
Your fiber connection is not data capped. We now offer ALL our subscribers UNLIMITED DATA!
What download speed am I getting on my new device?
You can quickly find out the download speed of your connected device by conducting a speed test.
Does LRTC allow web hosting on their residential plans?
It is against LRTC Terms of service (ToS) to have a web server of any kind on a residential account.
WiFi Basics FAQ
What is WiFi?
Your WiFi network connects devices in your home or business to the internet and each other without using physical wires. The devices on the network connect wirelessly to a WiFi router and together they form a wireless local area network (WLAN).
The WiFi router is connected to the internet source via a broadband modem. The internet is a wide area network (WAN) that connects computers from around the world.
What's the difference between a wired and wireless internet network?
Devices connected to a network can access the internet, work together, and share information. A wired network connects devices together using Ethernet cables. This places restrictions on where you can take your devices. Wired networks are often used when there are workstations and other internet-connected devices that do not move.
Wired connections can deliver higher speeds than wireless connections.
A wireless network connects devices without using physical wires. Instead, WiFi connects devices using radio waves. Many devices use wireless technology allowing you to move freely with your device and connect to the internet as long as there is an adequate signal.
Why is my device seeing lower than the plan I am paying for when running a speed test?
There are many factors that could contribute to the fact that your device may not be operating at 1 Gig (1,000 Mbps) or 500 Mbps or 100 Mbps speed even though we are delivering that speed to your doorstep.
You'll get the fastest connection speed possible when you connect your device with an ethernet cable to your router. Wired connections operate with less environmental interference than wireless connections.
Wireless typically will never hit full speed. The latest wireless standards, WiFi6e, can theoretically give you Gig speeds. Today, most devices are manufactured using WiFi5 standards.
Things that can affect wireless performance include:
distance (the further you are from the router, the slower the speed)
placement of the router (ideally the router should be centrally located and on the second floor of a multi-story home)
construction of your home (the building materials your home is made of can have a negative effect on signal strength resulting in speed reduction—especially thick masonry and metal framing)
interference from other wireless networks or devices (such as microwaves, cordless phones, baby monitors, Bluetooth devices, wireless mice, fluorescent lights, and wireless surveillance cameras)
equipment (older devices operate on older wireless standards, which will produce slower speeds)
Starting, stopping, or transferring service FAQ
If I move, how do I transfer my service?
Gives us a call at 918-772-2526, and check service availability at your new address. You'll also may need to take your equipment (just the inside stuff!) to your new home. Please call in advance and make sure your new home has the service available and we can work to transfer your account.
What if I move to an area Lake Region doesn't serve yet?
Well, that's a bummer, NO LAKE REGION FIBER at your new address, but we understand. Since Lake Region's network is not everywhere, you may be required to pay early-term cancelation if you signed a contract. Don't forget to pre-register your new home address for a future fiber expansion zone.
Billing and Rates FAQ
What will my first bill look like?
Your first bill might be a little confusing. It will also most likely be higher than your monthly bill going forward. That's because it includes the pro-rated amount from the date your service was installed to the start of the next billing cycle, plus your next month's service.
What is the $8.99 equipment maintenance fee?
The equipment and maintenance fee is $8.99 and covers anything that LRTC provides, parts and labor for the life of the service. We only charge one $8.99 equipment and maintenance fee per account, not per service.
Are there any extra fees or taxes?
There are no extra fees or taxes for internet. However, if you receive Lake Region phone or TV services, there are additional federal and local fees that we are required to include, such as franchise fees and 911 surcharges.
When is my bill due?
Your bill is due on the billing cycle you choose 1st, 5th, 12th, or 19th of each month. If you are on autopay, your payment will draft on the date chosen. If your bill is not paid by the due date, you are subject to disconnection. If your account is disconnected for non-pay, you must pay a $30 reconnect fee in addition to your bill. Reconnection is only available during regular business hours.
Can I set my account up on autopay?
Yes! You can set your account to automatically draft your payment each month from your bank account or charge to a credit card through our online account management systems. Click here to get started. Or, download a paper form, complete it, and return it to a Lake Region office and our team will get it set up for you.
Renters and Landlords FAQ
Can I order service if I rent my home?
Yes! We provide service to single-family homes, rentals, small businesses, and corporations. You'll just need to get permission from your landlord for us to install the service. Download the landlord permission form.
Who is responsible for the bill on a rental property?
That's up to you and your landlord to decide. The bill will be sent to the name listed on the account, and that is the person who is responsible for timely payment.