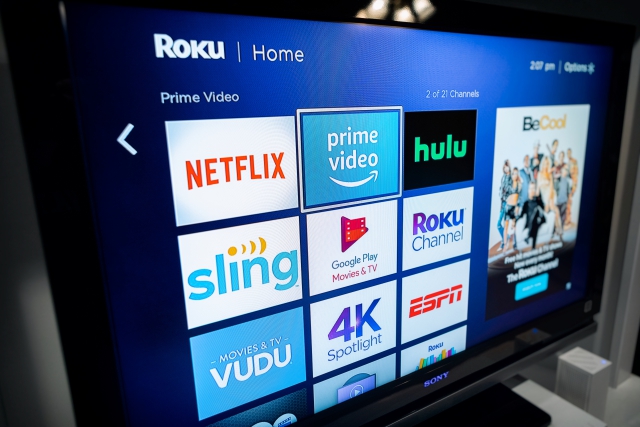 High-Speed Internet Makes Streaming Easy
Lake Region currently does not provide streaming services or devices at this time, but our fiber network makes it easy for you to stream TV.
Lake Region's Fiber GIG service can stream 4K, high-definition video on up to 10 devices at once. 10! Video games in the next room aren't going to stop you from seeing that instant replay anymore.
First, you will need a smart TV or streaming device:
Some of the more popular devices include Roku, Apple TV, and Amazon Firestick. All of these you can buy online or at many retailers (Walmart, Amazon, etc.)
Next, pick how you want to stream:
There are two options when it comes to streaming — on-demand and live TV. On-demand allows you to choose what you want to watch from a library of shows and movies. Live TV streaming is similar to a cable or satellite provider where you can watch your local news, sports, and network programming.

Switch to Live TV Streaming
There are countless live TV streaming options for those looking to cut the cord with standard cable providers. With Lake Region Fiber Internet, you will be able to stream live TV on multiple devices at the same time. Below, we have provided a list of popular live TV streaming providers providing information about channels, DVR, and local networks. Compare, check the prices, and find one that best fits the needs of your household!
Streaming Q&A
What is On-Demand Streaming?
On-demand streaming offers libraries of shows and movies where you get to choose what you want to watch whenever you want! There is an on-demand streaming option for everyone and at a range of different prices. Here are some of the most popular options below:
What is live streaming?
Livestreaming is streaming media simultaneously recorded and broadcast in real-time over the internet. You can receive live video and audio coverage of (a sporting event, etc) over the internet.